Today I'm taking a step back to chat about the process of planning our trip to Italy. How did I organize daily itineraries, what did I pack, what arrangements did I make to ease the pressures of our absence on my parents and the kids, and how much did all of it cost?
planning for Our trip
Our planning system has evolved over the years but, at this point, we've settled on a fairly clear division of labour.
Booking hotels and flights are almost exclusively John's responsibility. We discuss dates and times – for this trip to Rome he showed me a short list of options to consider – but, ultimately, I leave the final decisions to him. He always knocks this out of the park.
Regarding day-to-day itineraries, I handle most of the planning. I have to admit I don't particularly enjoy this job. I find it overwhelming – there is a lot of information to filter through! – especially when visiting a destination for the first time. That said, as a bit of a control freak, I don't think I'd enjoy a vacation someone else had planned out for me. And I am definitely better able to enjoy a vacation when I feel there is a clear plan. Yes, I stress and fret – but I might not want it any other way?
I like to believe I'm still quasi-spontaneous and open to new adventures (like taking in a second Broadway show this summer or deciding to visit the Van Gogh exhibit in Rome) but I appreciate having an itinerary to provide a general structure for our days.
Major landmarks in a city are usually low-hanging fruit. We knew we'd want to see the Colosseum and St. Peter's Basilica and the Pantheon. It's filtering through the "hidden gems" of a city that takes more concentrated research.
These are literally the search strings I used when planning our Rome itineraries: Hidden gems to visit in Rome and Unique places to see in Rome. It takes a lot of time to read through all the descriptions and decide whether a particular hidden gem is worth the effort or expense. As a general rule of thumb, the more times the same "hidden gem" shows up, the greater the likelihood we'll enjoy it! This is how I learned about the Knights of Malta Keyhole, the fascinating role of Tiber Island in World War II, and the crazy architecture of Quartiere Coppedè. Oh, and the fact there is a 2,000-year-old PYRAMID in Rome!
I start by setting up a spreadsheet of potential places to visit and will often list important details off to the side (for example: St. Peter's Basilica closes at 6:30 pm; knees and shoulders have to be covered; it's possible to climb to the top of the dome) or include relevant links.
After several weeks of picking away at this rough spreadsheet, I drop pins for our top must-see locations into a Google Map. Generally (in a city at least), clear geographic patterning will show up.
Based on what I've set up on the map, I'll write out an outline for daily itineraries. This is flexible; we mix and match and change things up but it's nice to have a fall-back plan.
As noted above, I also print out a physical copy of my map; after a few days, I get the basic geography down pat, but I referred to this map A LOT when we first arrived in Rome.
packing and prepping for childcare
In the end, I think I packed really well. I debated taking my laptop and am so glad I did; I worked a lot in the airports, ended up sending daily e-mails to the kids (easier on a laptop than typing things out on a phone), fit in some stints of work at the hotel, and used it to work the ENTIRE flight back from Rome.
I took two T-shirts which I never wore (too cold), and one pair of pants and a dress which never saw the light of day (again, too cold). But, aside from those few items, I used everything in my luggage! To figure out how to mix and match outfits, I spent 30 minutes trying on different items and taking pictures of various combinations. This was extreme overkill because, in the end, it was cold enough that I just wore a jacket every single day so cute outfits felt moot. But I think I'll use this same process for future trips! I packed everything into a single, small carry-on. In addition to the outfits above I also packed: finger gloves, two headbands, one pair of sneakers (I wore the other), my striped raincoat, a bit of makeup, a few toiletries, my hair straightener (only used once, so a bit of a waste), a brush, my One Line A Day Journal, some pens/pads of paper, charging chords, and a small purse (which I used on several days to carry our wallets/phones).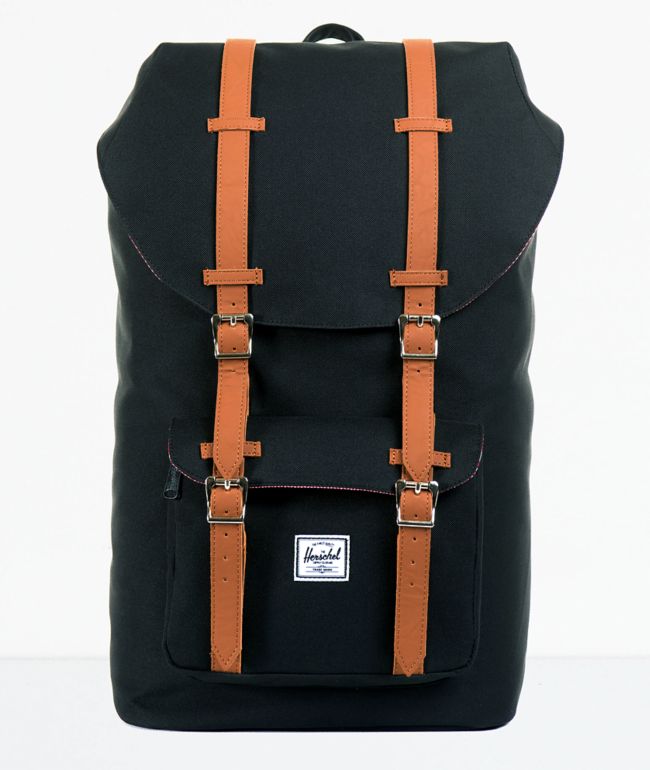 My only real packing "fail" was my choice of bookbag. I used the same one (a very trendy Herschel backpack we rescued from "donate pile" in our neighbourhood) on our trip to South Carolina last year and hated it. The main compartment is closed with a drawstring, and then a flap lays overtop with magnetic fasteners. It's great for taking my laptop to a coffee shop. It is HORRIBLE for quickly accessing things in an airport. Lesson learned.
---
Prepping for the home front…was a lot. But a few things worked really well:
Group e-mails. I sent group e-mails out for all relevant arrangements. For example, I copied the school admin, principal, both kids' homeroom teachers, AND my parents in a single e-mail. One set of friends took the kids for two nights while we were away and I sent an e-mail to them + my parents including all the relevant timings and phone numbers so there was a paper trail for easy reference.
Gifts. In previous years I used to prep small gifts for each night we were away. I had decided the kids no longer needed this sort of thing but when I saw John's travel schedule leading up to our trip I thought daily gifts might soften the blow. And it did! There was a gift for each night we were away. Nothing extravagant: a pair of thrifted (but adorable!) pajamas for each child, glow sticks one night, a little set of Pokemon cards for Levi + some blank cards for Abby for her letter-writing exploits. One day they each received a Kinder Surprise, another day Abby got a little Harry Potter building set/activity book ($4 from the DollarStore) and Levi got a set of mini hockey nets/sticks (also from the DollarStore) which he has LOVED and played with nonstop. I had thought about leaving clues and having them hunt for the gifts each night, but then there was the health and emotional trainwreck that preceded our departure…so, I ended up leaving the gifts in a closet for my Mom to distribute each evening. Not surprisingly, the kids really enjoyed this!
Calendars. Instead of trying to use my existing calendar, I printed off a one-week template and filled in ALL the relevant dates, times, and reminders. For example: Abby needs to go to drama on X night from 4-6 pm; remind her to bring her script!
Labeled cupboards. My parents are quasi-familiar with our house, but I also know how challenging it can be to find items in an unfamiliar kitchen. I took little Post-Its and stuck them ALL OVER the cupboards. Hot mats/plastic wrap. Cookie sheets and cooling racks. Lunchbox storage containers. Rice, pasta + flour. Snacks for school lunchboxes. I wish I had thought to take a picture of the final result; it was a bit bizarre (our kitchen loosely resembled a police breakout room – you know with little notes and red strings and criminal mug shots everywhere – minus the mug shots and red strings), but it was surprisingly effective.
A master "Cheat Sheet" document. I wrote up a one-page document with all the relevant phone numbers and other contact details for anyone I thought my parents might need/want to contact: a plumber, our handyman, some neighbours, local friends, the school. I also included a list of all the food items I had prepped and where they were located + some general meal ideas. I knew my Mom was more than capable of keeping everyone fed but, again, it can be overwhelming to manage so many things in someone else's space. I printed this out and put it on the fridge for easy reference.
Use sleeping bags to keep clean sheets…clean! This was a last-minute brain spark. I hopped in a sleeping bag and used a different pillow so the sheets stayed pristine for company.
Leave cash. Instead of trying to stay on top of whether there might be something the kids needed money for (e.g. a school outing, lift passes at the ski hill), I left an envelope of cash behind so my parents could distribute/spend it as needed.
---
what did OUR TRIP cost?
Traveling – especially internationally – can be extremely cost-prohibitive. I wasn't on an airplane until I turned 19. I have NEVER been on an airplane with any of my immediate family members (parents/siblings). And I didn't travel outside of North America until Levi was a toddler. I realize we are so fortunate to be able to afford a trip of this nature. It was a wonderful adventure and I'm so grateful to have been able to share this time with John in such a vibrant culture!
While this wasn't our most frugal trip to date, we had some major savings that left us feeling more flexible in what we said Yes to.
We booked our flights on points. Aeroplan, the reward provider we use, had a great priority rewards deal at the end of 2022, so not only was the cash outlay very low (under $200 each), I think it only took 30,000 points (per person) to score this deal.
I feel like this is the first trip we've taken where one of my main goals has not been to pinch pennies at every turn. While we weren't careless with our expenditures, on previous trips I would never have had gelato every single day. We have a lot of great hacks for saving money on vacation (I've talked about some in my Travel on a Budget posts), but didn't adhere quite as closely to them this time. I had a few moments where I panicked a bit about not choosing the cheapest option, but mostly I was content to let it go and realize that It costs what it costs. Part of the pleasure of this vacation was allowing for more convenience splurges. For example:
We wanted to maximize our time in Florence so we paid double the price for the high-speed train.
We wanted to plan things around the weather; for that reason, we didn't book public transport or our Colosseum tickets in advance. Booking early guarantees a much lower price. But we also could have been stuck touring the Colosseum in a downpour…which would not have been fun.
We wanted to have pasta and gelato every single day.
---
Here is what it cost in Canadian dollars. The exchange rate is…not great; €100 is about $145 CAD (the Euro and USD are basically par) for a 5-night stay in Rome – plus two travel days – for two people.
Flights: $199.44 each | $398.88 total
Accommodations: $130.83 per night | $654.15 total
Food + Drinks: $587.85
Souvenirs + Gifts: $79.52
Ground Transportation: $197.48 each | $394.96 total (high-speed trains to/from airport, one metro ride, and the high-speed train to/from Florence)
Entry fees: $316.33
Misc + Cash: ~$115 (this included cash expenditures in various categories above and a stop at the pharmacy for a few first aid supplies)
Grand Total: $2,546.68 CAD (~$1,850 USD)
A few other thoughts:
The food category works out to $41.99 per day per person (a typical per diem when traveling to Europe for work is about $100/day). And we didn't skimp. We ate gelato every day. In Paris we had only a single multi-course sit-down meal; in Rome, we had an involved sit-down meal at least once per day. We rarely eat out at home, so spending in this category felt the most luxurious. But the food was excellent and it really is such a rare/special treat for us to travel like this. No regrets.
One of the primary ways we usually save on meals is by packing lunches and storing food in a fridge. Our hotel room in Rome didn't have a mini-fridge and while I don't think we would have used it a lot, it definitely impacted our ability to maximize the use of local supermarkets.
The biggest chunk of our entry fee category was the nearly $200 we spent to have a guided tour (including arena access) at the Colosseum. There were literally hundreds of options at wildly different price points. I found a link on a travel blog somewhere and we went with that choice. I could have nickeled and dimed it more…but, again, no regrets.
Lack of research can be costly. While it wasn't much (€10), if I had it to do over again, I wouldn't go see Borromini's Perspective (or I would have known there was an associated art gallery)!
We did save lots of money along the way. Aside from the biggest cost savings – inexpensive flights and an economical hotel – John's reward status provides us entry to airport lounges, so food en route to/from Rome was free. We went to the Vatican on the day with free entry.
---
Your turn. What are your best planning hacks? Do you like to set daily itineraries, or do you prefer to go with the flow and figure it out once you arrive? Any great money-saving travel tips?